The need for YouTube SEO is ever so important especially due to the relevance, as it sets YouTube as the second largest search engine by leaping across Yahoo and other search engines. So, why is it relevant for you to check this article on YouTube SEO tips?
YouTube SEO is the method of optimizing your videos, playlists, and channel to place your videos high in YouTube's organic search results for a given search inquiry. Rather than striving to fall into each traffic source in YouTube analytics, we must focus on the how of gaining the traffic.
The need for YouTube SEO services equips your brand with the needed resources to augment YouTube video optimization.
Some of the key measures or YouTube SEO tips to take are as follows:
1. Keyword research: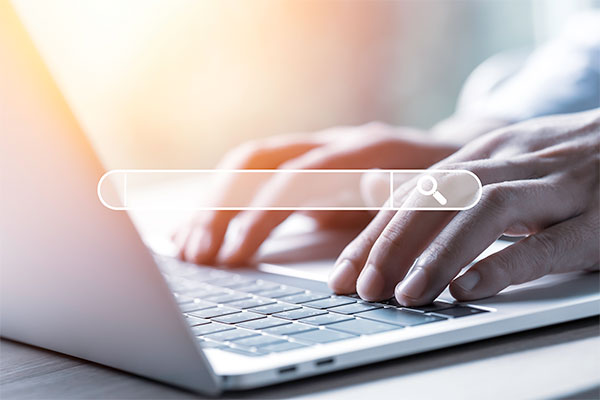 Keyword research is building the initial list of keywords that are intended to amp your brand that goes parallel with the ethos and goals of the company. Whichever YouTube SEO company you choose must be able to execute the required keyword research.
But, how do keywords influence the success of your YouTube SEO?
As the target keywords appear more than once in places like your video description, tags, and titles. Optimizing your videos with your target keywords will benefit to scale the ranking ladder for the terms you want to rank for. This is where some of the key contenders lack and where we shine. We will be capable to obtain insight into what other expressions or phrases some of the users are searching for, that correlates to the needed target as per your requirements.
Visit: Keyword research tips
2. Optimize video thumbnails: 
Thumbnails are essential for search-related video traffic, and channel page optimization. One of the visual snapshots of your video is one of the most significant optimizations for captivating views on your video platform. Do you know the importance of click-through rate (CTR) and the direct correlation to rank YouTube channel of your videos with the thumbnail you prefer? Obtaining a high click-through rate is crucial to your PPC success because it undeviating influences both your Quality Score and how much you get every time someone clicks on a search ad.
Visit: Benefits of Semantic SEO
3. Video Optimization: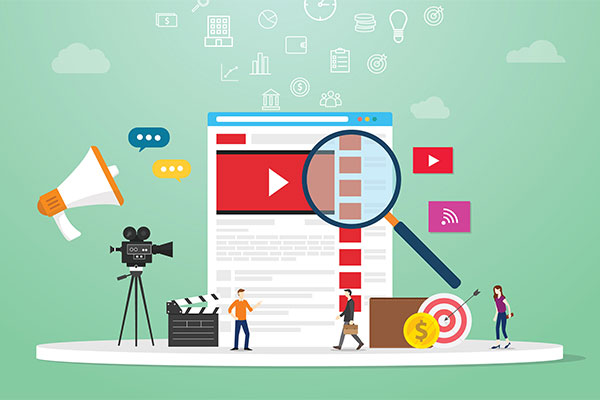 YouTube SEO is a distinct kind of SEO method designed to enhance the distinctness of select videos among the thousands of other videos posted on YouTube every day. The need for YouTube SEO Services becomes crucial as it additionally benefits to connect your channel's web-page as a means to better Google search results.
Apart and parcel of the Video optimization comes the rest as said below:
Optimize your video's titles: 
Optimizing the titles of your video is a fundamental YouTube SEO assistance that can either be good for your ranking or detrimental. Either way, you want the users to come across your channel and click on the basic target keywords you have included. If this seems baffling and pretty difficult to execute makes sure to get the needed assistance for the same.
Tagging is one of the most useful SEO features YouTube grants us with. Tagging enables you to insert appropriate keywords that improve your videos that can be helpful to get more views. Tags seriously benefit you as it helps people find your videos in their search content- similar to the way hashtags work on Instagram.
Examples of video tags for a video on cars would go like this:
1. Amazing cars
2. Strangest cars ever made
3. This car is alive!
Optimize your description: 
YouTube even suggests that you optimize your video description for SEO. As it holds a strong relationship with your video titles and your tags. Video description is basically to understand the content of your video shortly and more easily. To ensure the quality stays intact, you need to make sure that optimization of the description is adequately checked for your target keywords and ensure that it pertains to quality.
4. The Better You Rank, the More Traffic You Get: 
YouTube's algorithm, like Google's, uses a broad host of ranking agents to ascertain how videos rank on YouTube, and YouTube intends to assist the client to the most instructive, useful, and spot-on target relevant videos. Like any other search results, it's quite relevant in the digital space to click the first few links that appear on top. With the relevant help from YouTube SEO services in India, you can better your rank on YouTube.
Visit: machine learning and SEO
5. Augment Distinctness and Your Rank Using SEO for YouTube Channels: 
In addition to optimizing video titles, tags, and descriptions for search engines, SEO techniques include promoting sheer responsibility with viewers and motivating viewers to share videos on other social media websites. When done accurately with a professional band of SEO agents like ours. YouTube SEO Services could result in your videos going haywire and being seen by thousands and thousands of people.
YouTube SEO from a technical viewpoint is quite simple and straightforward. Simply by optimizing your titles, descriptions, and tags. Add a certain bit of relevant cards, description links and you are pretty much good to go. The hard part is engaging your clients who come by to your video. Hopefully, with the added benefit of these YouTube SEO tips, we can help find a parallel standpoint. As we take pride to be part of your YouTube channel optimization, our team takes great strides to ease your chances of earning those brownie points of shares, views, traffic, and even product sales. With our youtube SEO services in India, you can attain the goals you intend to reach.